FACE
Peels
The peel is a technique used to exfoliate the skin.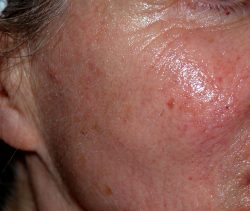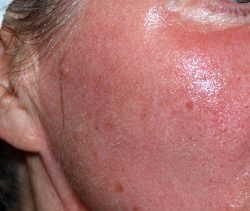 Description
Peels are used to remove skin imperfections.
There are two types of peels: one is more superficial (small skin folds, etc) and the other one goes deeper (deep imperfections). The technique used depends of the kind of result we are looking for.
in practical terms
I personally prefer to use the fractional CO2 laser as it helps rejuvenate the skin.
This kind of peel is performed under local aenesthesia. Scab may appear afterwards, followed by red patches, which will take around 10 days to disappear.
Several sessions may be necessary to obtain a better result.
It is highly recommended to avoid any sun exposure on the treated areas. For this reason, this surgery is often done in the winter.
FAQ
Apart from the sun, what should be avoided after a peeling (beauty creams, certain temperatures)?
As long as there is a scab, any irritating exposures are forbidden. Once the wound is fully healed, only the sun is to be avoided for at least 3 months.