ABDOMEN
Abdominoplasty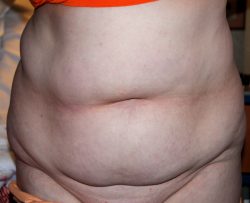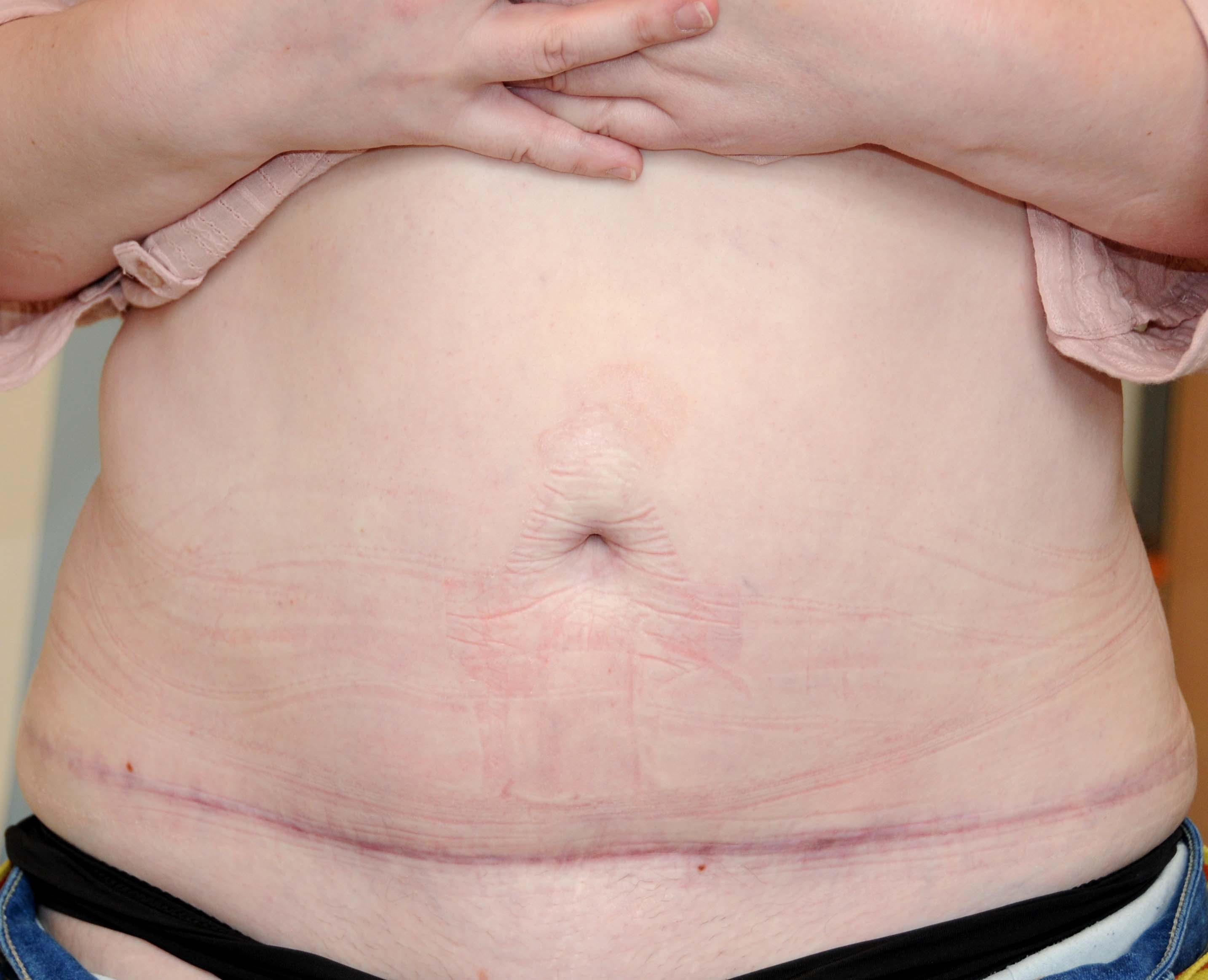 Description
The Abdominoplasty's aim is to stretch the skin of the stomach area and to remove the excessive skin (distended skin, stretch marks and scars).
This surgery also rebuilds the abdominal wall after pregnancy.
When combined with liposuction, this surgery helps to correct abdominal fat surplus.
in practical terms
Before the surgery:
The patient schedules an appointment with the surgeon to find out about the patient's requests. The surgeon also provides pre-operative assessment and care. The patient then meets the anaesthesist at least 48 hours before the surgery.
It is recommended not to smoke 30 days before the surgery and not to take any medication containing aspirin or anti-inflammatory 10 days before.
During the surgery:
The surgeon removes a part of the skin between the umbilicus and the pubis. He then places the remaining skin and the umbilicus correctly.
The rectus abdominis muscles are also put back if they have been moved aside during pregnancy.
The scar is often placed on the edge of the pubic hair.
The surgeon finally makes a bandage and puts a support girdle.
I prefer to use a type of bandage that pressures the scar. This makes the scar much less visible than with any other kind of bandages, making the surgery result much more beautiful!
After the surgery:
The aftermath of the abdominoplasty may be painful. It is recommended to avoid violent movements and to rest on the back the days following the surgery.
The wires (stitches) are removed between 10 and 14 days after the surgery and the patient has to wear the support girdle for 4 to 6 weeks after the intervention (night and day).
The patient can go back to professional activities around 8 days after the intervention, depending of the type of activities. He or she will be able to practice sports around 6 weeks after the surgery.
The final result may take up to 1 year to be fully visible.
This surgery has a very positive impact on the patient's quality of life!
FAQ
What complications may arise after an abdominoplasty?
Issues may arise during the skin healing process. These are however significantly limited since I use a particular bandage that improve the healing process.
Sensitivity loss disappears with time.
What are the distinctive characteristics of an abdominoplasty combined with an obesity treatment?
In that particular case, the surgery aims to remove the excess of skin and fat.
In some cases, a circular abdominoplasty or bodylift is used.
This surgery may also be a lbit heavier for people undergoing obesity treatment.
How long after pregnancy can I undergo an abdominoplasty?
It is recommended to wait between 6 months and 1 year in order to make sure the patient's initial weight is recovered and that her abdominal wall is stabilised.