BREAST
Breast asymmetry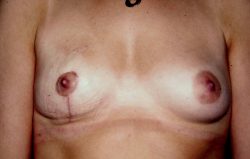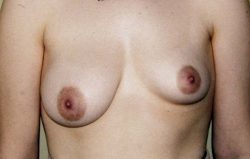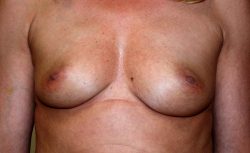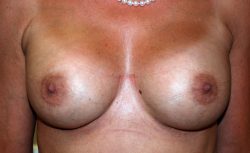 Description
Breasts asymmetry is caused by an anomaly during the development of one or both breasts, resulting in an unsightly breasts volume and issues to buy clothes.
The aim of this surgery is to have symmetric breasts.
Corrections depend on different factors such as the breasts' size, and the patient's expectations for example.
in practical terms
Before the surgery:
The patient schedules an appointment with the surgeon to find out about the patient's requests. The surgeon also provides pre-operative assessment and care. The patient then meets the anaesthesist at least 48 hours before the surgery.
It is recommended not to smoke 30 days before the surgery and not to take any medication containing aspirin or anti-inflammatory 10 days before.
During the surgery:
Various techniques are used to correct breasts asymmetry: for instance, the reduction of the smaller breast, or the augmentation of the smaller one.
I prefer to use a type of bandage that pressures the scar. This makes the scar much less visible than with any other kind of bandages, making the surgery result much more beautiful!
After the surgery:
Bruises and swelling may appear.
Scars and bandages placed on them depends on the type of intervention and the techniques used.
The final result may take up to 1 year to be fully visible.
This surgery has a very positive impact on the patient's weight, sport and other activities.
FAQ
From what age is it recommended to undergo a breast reduction?
There is no legal age to undergo this surgery. It is however necessary to wait for the breasts to be fully developed (after 18 years old). If the psychological discomfort is very high, we consider intervening earlier.
How long after pregnancy can I undergo a this surgery and can I breast feed after it?
It is recommended to wait 6 months and the end of breast feeding to undergo this surgery. This way, the breasts get back to their initial volume/weight and stability.
Breast feeding may be compromised after this surgery.